| | |
| --- | --- |
| Dates: | November 8-9, 2023 |
| Meets: | W and Th from 12 M to 12:00 AM |
| Location: | Zoom Class |
| Cost: | $350.00 |
There are still openings remaining at this time.
Save $250.00 with a 2023 ACEclub Membership
This course helps you master the power of ACEware. Quickly learn how this flexible and dynamic program helps your become a registration virtuoso! Amaze your friends and co-workers with astounding feats like:
automatic entry of city, state, county and area code...
dynamic four-way look up of a name record (alpha, by SSN/ID, by Firm, and by zip code!)
complete power over report formats and design!
Notes:
Bring your training manual to the first class.
Chuck Havlicek
Chuck is the President of ACEware Systems, Inc. After a 15 year career as a continuing education coordinator, program administrator and a Masters degree in Adult and Continuing Education, Chuck founded ACEware Systems. The original software was built to meet his needs while he was an active continuing education professional. He continues to stay active in the profession, presenting seminars and workshops and attending CE professional meetings.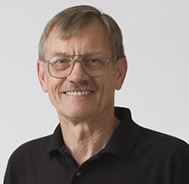 | Date | Day | Time | Location |
| --- | --- | --- | --- |
| 11/08/2023 | Wednesday | 12M to 12M | Zoom Class |
| 11/09/2023 | Thursday | 12M to 12M | Zoom Class |
You may also be interested in these related courses: